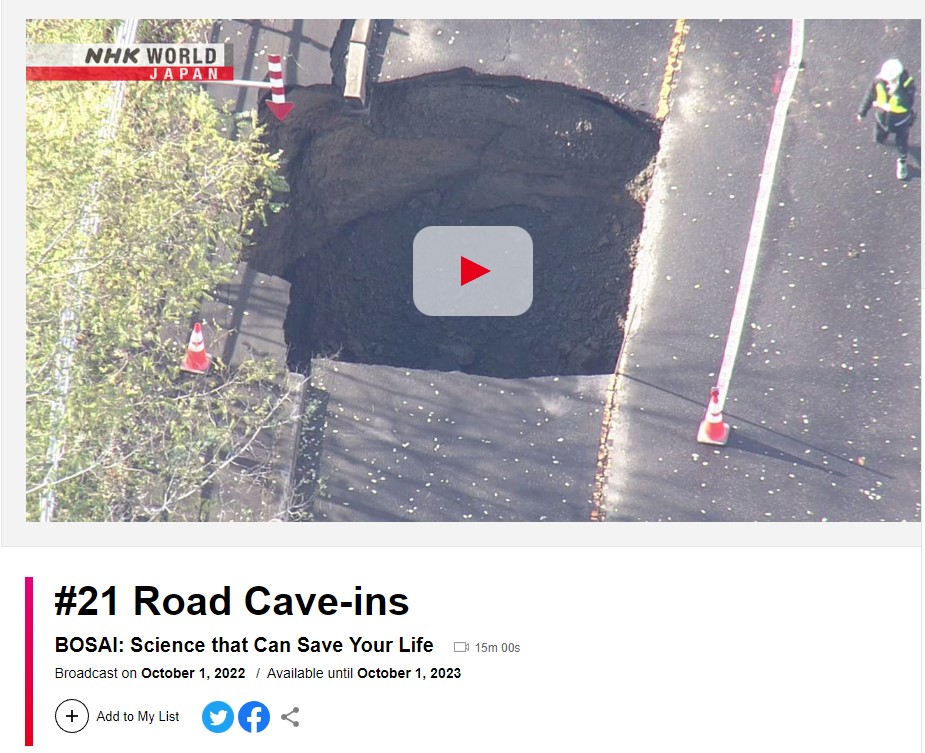 Road cave-ins, one of our main research topics, were featured in NHK world.
Professor Kuwano explained the basic mechanisms of road cave-ins.
You can watch the video at the following link.
It's only 15 minutes and easy to understand, so please watch it.
https://www3.nhk.or.jp/nhkworld/en/ondemand/video/2090017/
We have been researching about cave-ins and sinkholes for many years.
For example,
research of growth progress of cave-ins caused by ground water level changes or earthquakes
creation of cavity potential map based on timing of infrastructure production and geological information
development of filling materials for cavities and research on filling methods.
research on methods for the exploration of deep cavities that are difficult to detect using existing methods.
We will keep working on these researches to eliminate the damage caused by ground cave-ins!