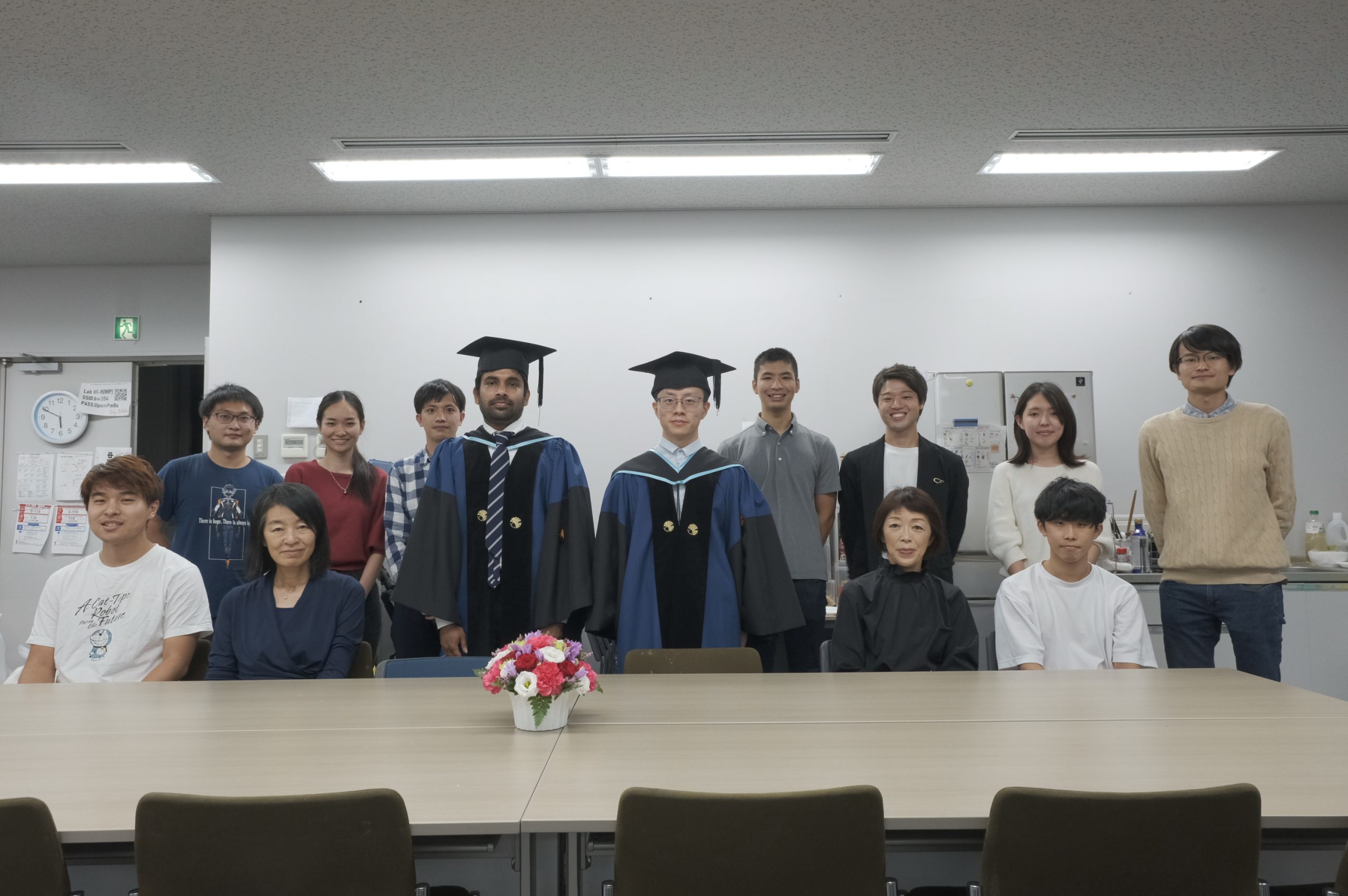 Sanjei-san and Yang-san have earned their doctoral degrees!
Congratulations!!!
Their doctoral thesis titles are as follows.
Li Yang:
Effects of Particle Morphology on Mechanical Responses of Granular Materials
(粒状体の力学特性における粒子形態の影響)
Chitravel Sanjei:
Hydro-mechanical response of silty-sand subjected to internal erosion
(シルト質砂の内部侵食・力学連成挙動)
They are both very hard working and have made many research achievements.
They always gave us valuable advices about our research.
We are very sad to have both of them leave our lab, but we look forward to seeing them again someday.
We Wish your great success in your new places.