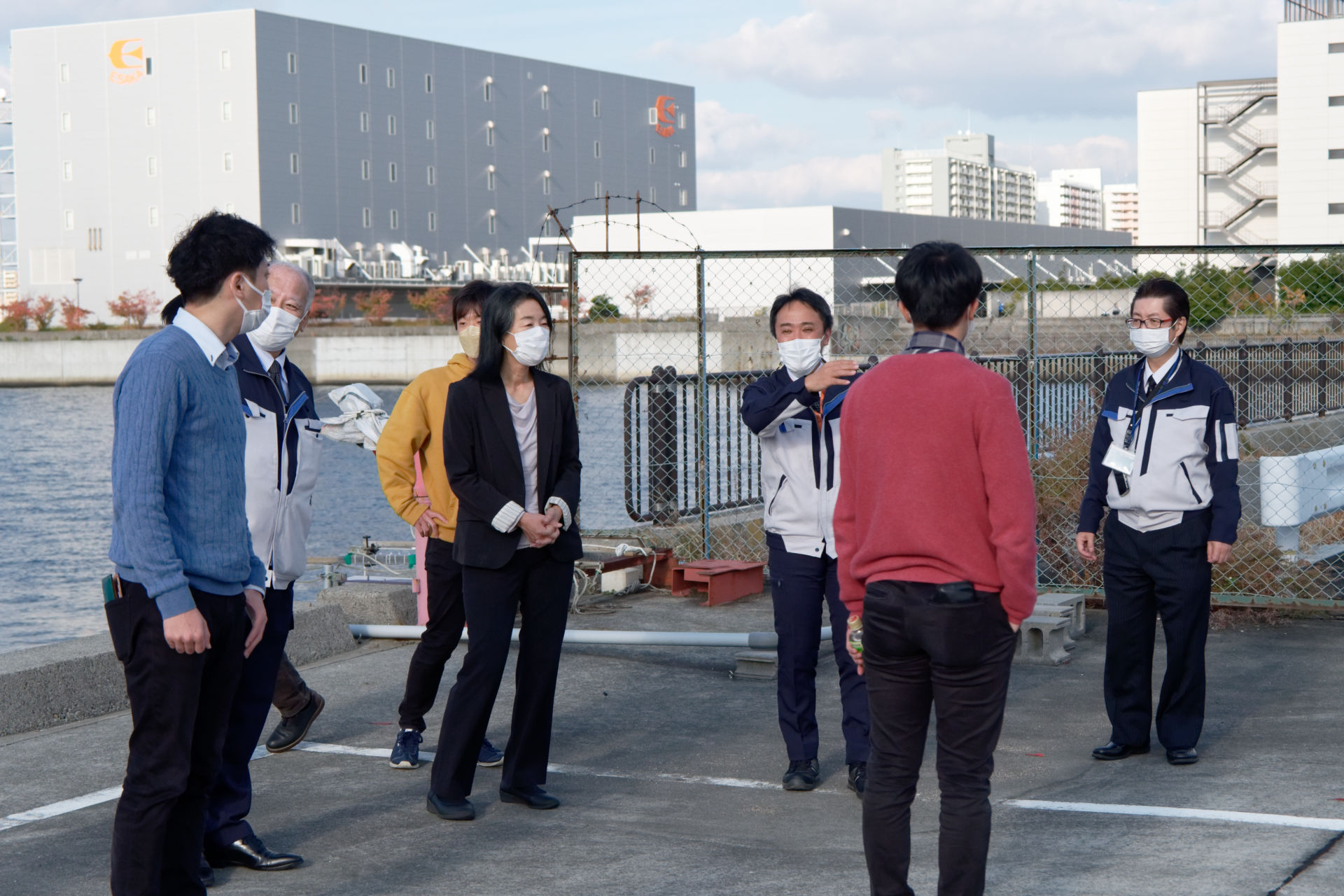 On 11/21, we visited Toyo Construction's (東洋建設) laboratory in Naruohama, Hyogo prefecture.
Toyo Construction is a construction company specializing in marine civil engineering work.
After an explanation of the features of the company and its laboratory, we toured the laboratory.
In offshore civil engineering construction, the impact of sea waves is said to be significant.
Various studies are being conducted to measure or control waves during construction and to evaluate the durability of structures against waves.
There are many interesting large-scale testing apparatuses, such as wave basin, 55m long wave flume, and drum type centrifuge.
It was a great experience for us to learn about the research being conducted at Toyo Construction on marine civil engineering.