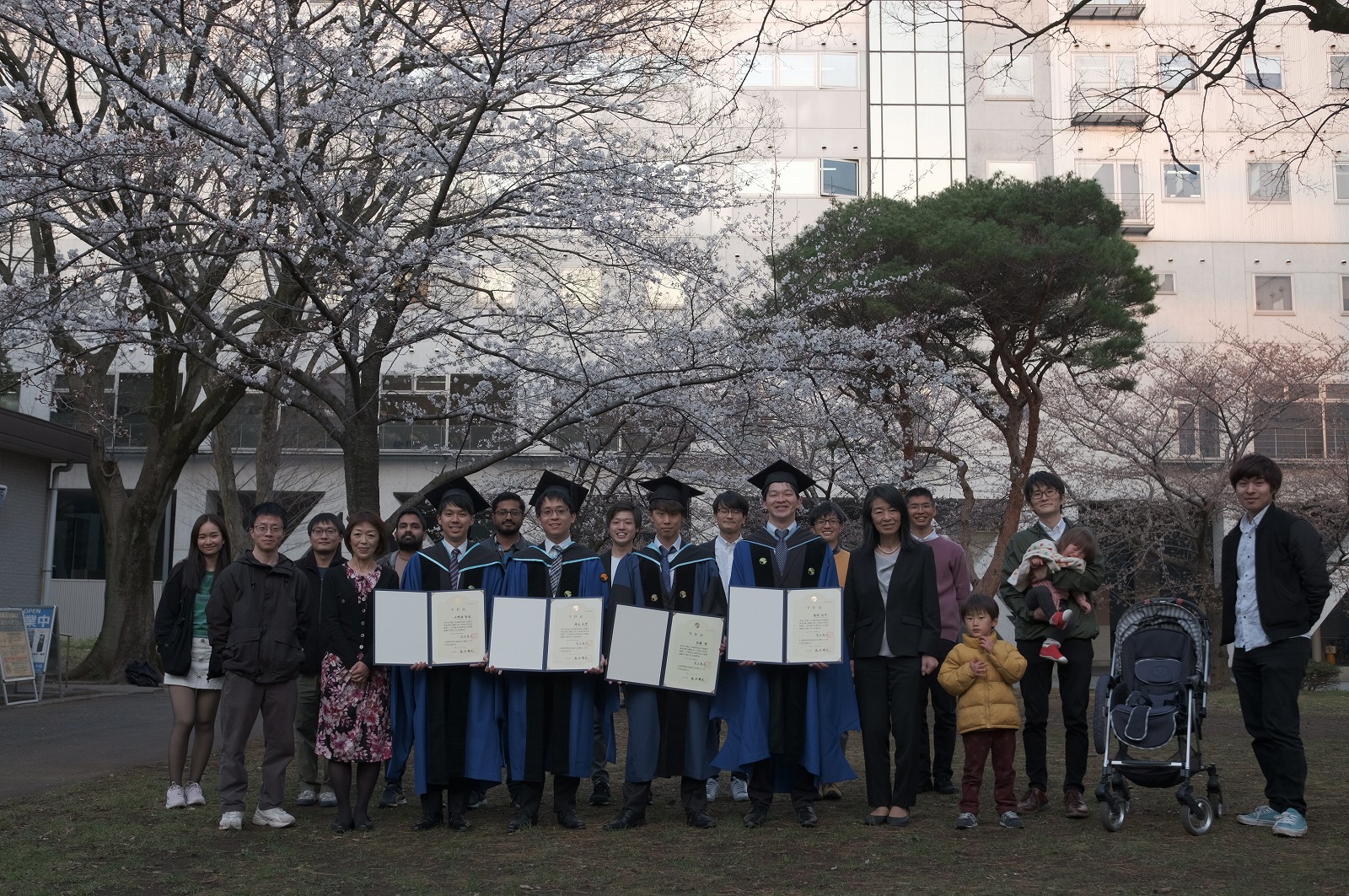 March is the month of departure. In our laboratory, four of us have started preparing to leave for new places.
Itsuki-san was in this laboratory for six years, starting from his fourth year of undergraduate studies.
He changed the atmosphere of the laboratory, and one might say that the laboratory took a turn for the better because of him.
Those six years were precious for him and also for us.
He will continue to be active as a researcher.
Karasaki-san was in this lab for three years from his fourth year of undergraduate studies.
I remember that he traveled more than anyone else in the lab during those three years.
He drove, climbed mountains, dug holes, shoveled snow, carried heavy loads, drank local sake, and accomplished just about everything else.
His flexibility will surely continue to flourish in his new environment.
Yokoyama-san was in this laboratory for two years of his master's degree.
He was the sun that shone brightly, and sometimes suspiciously, on this laboratory for two years.
At first he was physically weak, but in the end, he carried the dreams and hopes of all of us on his shoulders and completed a field survey that included mountain climbing together with everyone else.
We believe that his character traits will surely make his new workplace a little stranger and brighter.
Otsubo-sensei was an assistant professor in this lab for five years and made considerable contributions.
They have made great strides in their research by using a new method called DEM, winning numerous awards, and sharing this method with their students.
They will continue their research next year, albeit in a different location, and I am sure they will produce even more results.
Onodera-san is a student in Kiyota lab, not in this lab, but he was like a student in Kuwano lab after his regular hours.
With his presence, the "strange Yokoyama-san" gradually changed to "slightly strange Yokoyama-san.
I heard that he will continue to work at the same place as Yokoyama-san, so I hope that the two of you will continue to play ping-pong together and stay healthy and not too strange.